Need to follow up on what I am doing and what's out there. It is kind of weird to think about what I wrote about in the last article and at the same time, I wanted to talk about it. I am dating again and I am constantly battling a comparison to the way my life was with NIcky. I mean, I didn't mean to be single and now I miss the way it used to be a little more then usual.
Dating
I didn't ever intend to not be with Nicky. I really believed that we were going to die old together. I didn't see cancer coming. Despite the secrets, and the issues of life. We were ready to settle down with our house and be happy. Pay our bills, work our way through and take care of each other.
When she passed, she told me to keep living. She told me she worried about me still but she would be dead. A harsh reality but one that is just that. Where the path lead with the two of us.
You have to be happy though she told me. Injecting her own little bit of ownership and guidance, she just told me no crazies. I am going to admit whether I should or not that there have been some crazies. It is amazing how strong we have to be to guide our own selves and make the right choices about energies, and our gut instincts. Really, just following through when you see the writing on the wall.
I am not saying I don't have my share of baggage, I am here writing this. I have seen dating in your 40's being compared to trying to find the least damaged dish in a China store.
I don't like the adage. We are all living our life and have our stories. Some of us are lost, some are misguided, but we all deserve the benefit of the doubt, that we are a good person and can change. We are not damaged anything. We are all human beings.
Dating Today
So because I am single and consider my own self a little broken, I have entered the dating ring. Mostly the online dating ring. I haven't gotten the right energy or vibe so far at the grocery store but I look. I don't really like the bars as an idea of meeting somebody and I still don't enjoy the challenge I guess for lack of any better words.
The online dating world is not exactly a paradise…and it has changed. Whether for the worse or not I am not sure. We definetly have way more to ways to hide and manipulate each other. I don't want to say this but it seems like 75% of the female profiles have what I will call disclaimers.
The standard statements that they are not there for friends with benefits, one nights stands or hook ups of any kind. These statements are usually followed up with married men or attached men should not apply either.
The most popular statement I would have to say is NO DICK PICS.
I suppose some of this comes of as a rant but it's not. All of these thoughts and observations are just here because I am a witness to what has changed in relationships and how we treat each other as partners.
Everybody out there is living life and I see all different ways of thinking and how we are indeed treating each other. I guess I am drawing a comparison to the way I see my friends from High School living. Some of them have gotten married and have children…living the ilfe.
I am happy for them, and I see the smiles and the stories and I am reminded of the family life. I might not have had children, but Nicky and I were a family.
On the flip side of this, in online dating, and again, don't want this to sound like a rant, but I am meeting a lot of woman who have been hurt by the men in their life they choose to have children with.
Again, one side of the story and by no means am I suggesting I have the answers, but yes ideas and thoughts of how we can make things better.
There are deadbeat dads, and there are deadbeat moms. The whole family dysfunction is not something I want to take on, despite swirling it into this writing to make a point.
From what I have seen, the men could be stepping it up a little bit. Those disclaimers are up there for a reason. And why I relate it to high school, is really simple. Same people being players back then, are still being players today. Maybe you can label this article a rant, because I am seeing a lot of the hurt when men and women are not honest with each other.
How it Could Be
Well, this is just me thinking because I miss my wife. I didn't mean to be single and still living life is difficult at times. Obviously I miss the physical side of a relationship or the last article wouldn't have been written.
But that isn't all that matters, and dating shouldn't be a numbers game.
Despite the apps and the sites that make it seem like you can just log on and get laid, it doesn't ALWAYS work like that.
I say it doesn't always, because in today's new world and with the younger generation, it actually does happen that way a lot more often then some think. And there is nothing wrong with it either.
We all have a different perspective and more importantly our own boundaries, the only way the right people get to find each other is when both are being open and honest about it. And, guys, saying more then hello and whats up before you send a picture of Mr Happy, isn't a bad idea either.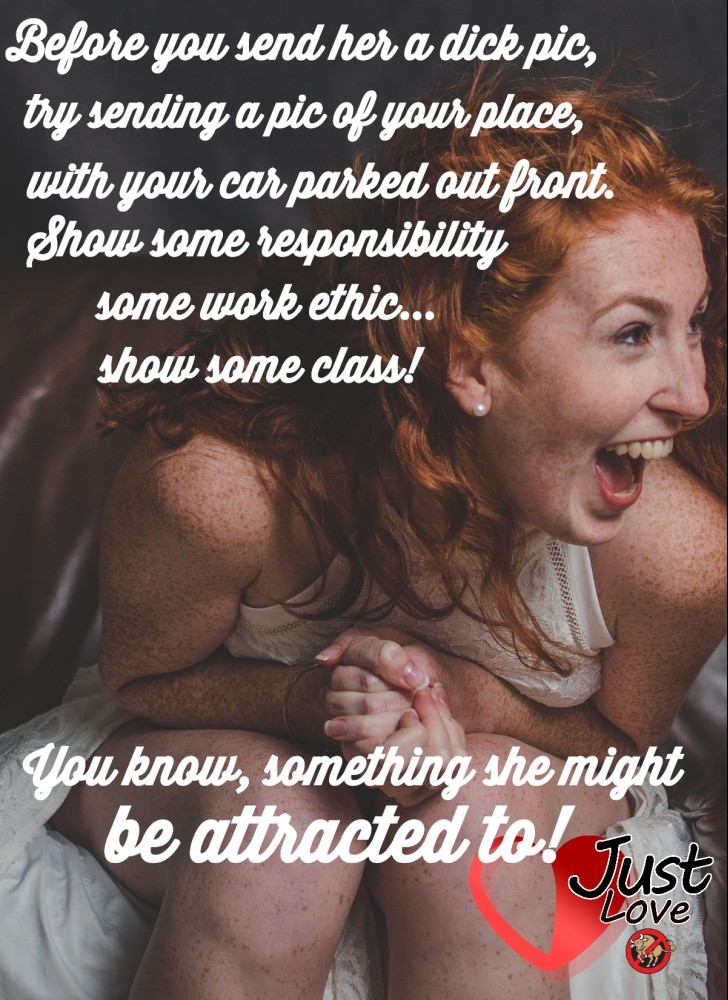 The Positive Side of It
Things are changing. The traditional rules for almost everything that I ever understood in life are not followed. But I don't think life is about having rules. I have learned that in trying to accept my wife's death. It is about moving forward and being happy, and kind.  I believe we all have good intentions, or, we are battling demons and behaviors that have a grip on our heart and on our mind.
Conclusion
The important thing is we are talking about it. I believe that because I have seen enough people struggling and dating, families growing strong, and families that grow apart, or break apart. Believe it or not the happy ending in not always the fairy tale one. If your not single, don't be on a dating site seeking sex from another person other then your partner. Or tell your partner why you are not happy so you can both decide what to do next, including breaking up. If I have a conclusion and a reason for sitting here and writing this, it's tell the truth and be honest with yourself, and others, always.
I hope, no I know, the right people are going to read this and it's going to help them feel better about themselves, or maybe face themselves. I miss a relationship with a sexual partner that knew no bounds. I miss the closeness of cuddling and the daily shows of public attention that relationship would bring. I date because I want to interact with woman and enjoy companionship, and physical connections that lead to physical relationships. I don't know about a relationship, because I haven't finished processing where my heart is.
I am open and honest and I have quite the story and quite the history. But don't we all? There are a whole bunch of us that didn't mean to be single. The runt I have been in, depression and my own anxieties have kept me down long enough so I decided to talk about it. I don't think I am the only one out there feeling frustrated or wondering why… It's time for me to accept being single, and return to following my heart and my gut.
Love is always the answer. Thanks for Reading.
Thinking Good Thoughts.
Wanna vent or got something to say? Throw down the comment!!!